New Hires At American Textile Co. Signal Innovation For Sleep Industry
DUQUESNE, Pa. – May 16, 2017 – Bedding manufacturer American Textile Co. today announced a series of new hires and promotions to support its growing operations and expanding brand portfolio.
DUQUESNE, Pa., April 19, 2017 — Each April, Americans observe Sleep Awareness Week, but data shows Americans still struggle to get quality sleep.
DUQUESNE, Pa. — March 27, 2017 — American Textile Co. and Tempur Sealy International Inc. have reached a licensing deal that will allow American Textile to develop and distribute Tempur-Pedic branded sleep products featuring Tempur-Pedic's signature adaptive features. The product line will include sheets, mattress pads and protectors, blankets, and comforters manufactured by American Textile.
February 23, 2017 – Bedding Maker Breaks Ground, Expands E-commerce Capacity.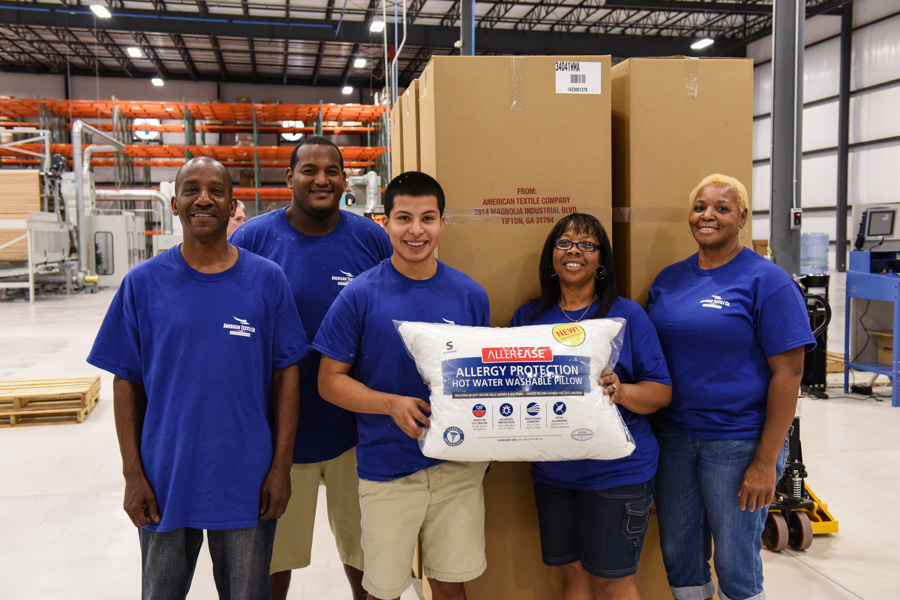 Bedding manufacturer American Textile Company today announced the expansion of its U.S. operations with a new, state-of-the-art warehousing and distribution facility under construction in Tifton, Ga.
Dallas, Texas – American Textile Company this week boosted production with the opening of a new facility in Dallas, Texas.