Spurred by double-digit annual compound growth, American Textile Company has significantly expanded its U.S. manufacturing base.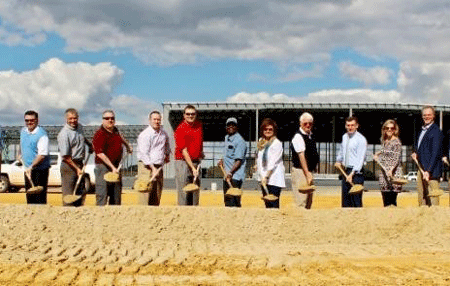 DUQUESNE, Pa. – The sleep solutions provider's new Dallas facility provides nearly twice the amount of space and capacity as the former Dallas location. American Textile's new Salt Lake City facility increases space and capacity by approximately 70%.
The company has experienced 14% compound annual growth over the last 12 years by expanding its business in-store brands as well as a place of its own brands, which include AlelrEAse and Sealy. "That's driven the need for expansion," said Patrick Seiffert, Senior VP of Marketing.
While protectors remain the core business, American Textile has also grown its business in pillows, mattress pads, comforters, sheets, and blankets. The company operates three divisions: retail, contract, and e-commerce.
"E-commerce is up by double-digits," Seiffert told H&TT. "It continues to be an area of investment for us." American Textile president and CEO Lance Ruttenberg said the new facilities also improve the company's efficiency. "It also enhances our ability to service our customers and manage inventory through peak seasons, while reducing shipping times and distance," he said.
The company employs over 1,000 people at its facilities in North America, Asia, and Central America. The new operations will add 50 jobs.